Locations
---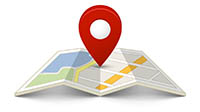 Our company began in Cambridge, Ontario with branches in Brantford and Sarnia ON, Gatineau, Quebec, and Abbotsford BC.  It is our intention to open further locations as we grow across Canada.
Contrary to a recurring belief, we do not currently have an office in Kingston, Ontario - our company was named after its founder Jason Kingston.
By running separate locations, we can avoid the loss of efficiency a traditional collection agency might have in a call centre environment, without requiring layers of management, or exposing our company to risk by a single power loss, lack of qualified staff to hire in a single manpower pool, database crashes, or other such incidents.
If you would like to visit one of our locations, please feel free to come by and visit your local branch.